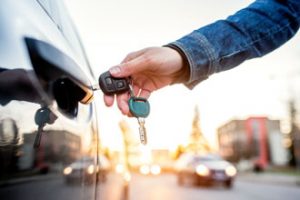 For some people, the reasons to rent a luxury vehicle if you already have one might not be so clear, but there are plenty. And no, we are not discussing a backup for when your car is in the shop. Look at a few occasions when renting a luxury car is smarter than using your own:
Moving or helping a friend or relative move can be stressful and nerve-wracking. Usually, because your vehicle is not big enough to get everything from one spot to another at once. That is the reason for renting a pick-up truck, a van, a cargo van or any other kind of big vehicle for moving is a smart idea.
Thinking about hitting the road? A rental car can provide you with more space for your luggage. And that is not all, because you can even get a good deal and save money on your trip by choosing a rental vehicle that gets a better gas mileage than your own. Also, when you rent a car for a road trip you try not to add mileage and save wear and tear on your own vehicle.
When you are arranging a road trip with a numerous group of people, it is much more fascinating to rent a vehicle with many seats, like a 12 passenger van or a 15 passenger van, rather than having small groups voyaging separated. It is also more economical to rent one bigger car since all travellers can split the rental and fuel.
Even if road trips are not your style and you are travelling via plane, you will require a way to get around after you arrive. Besides being much more comfortable and convenient, more often renting a vehicle is also cheaper than taking cabs.
Last but not least, a rental vehicle can make your special events even more special. You can arrive at your wedding, honeymoon, graduation or school get-together in a luxury car just like in the movies.
And those are only a few of the numerous reasons why you should consider a vehicle rental. And if you are already considering it, Hyper Luxury Car is a leading car rental service provider across Malaysia. Trust us and contact us to help you find the best deal for you. We also specialize in providing wedding car rentals, Airport pickup, Birthday surprise luxury car rentals or just driving for pleasure. Contact us @ +6019 3364503