Vintage Wedding Car Decoration
Classic Wedding Car Decorations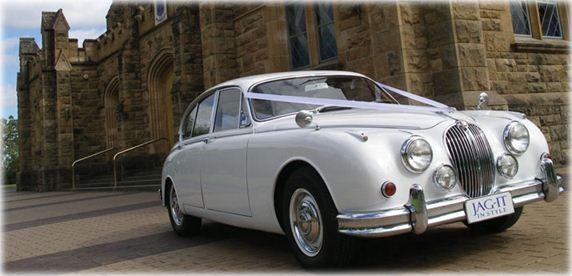 We provide wedding car decorations for classic cars as well. If you haven't found a classic car to rent for your wedding, be sure to check our Vintage Wedding Car Rental page. If you need a car decoration service, contact us immediately at:
There are lots of issues in the life of an individual and wedding is one event that could be considered best among these issues and people want to mark this occasion in a grand way with full of color and happiness. This is true for any individual of every country in the world and Malaysia is not an exception, on the contrary, the Malaysian wedding is considered to be a grand occasion and marked with every possible joy and happiness with a "royal" touch. People try their best to appease friends, relatives and guests in all possible way and it starts with a grand entry and exit in a well decorated wedding car. Therefore, the event manager, entrusted with the responsibility to make the marriage occasion a grand success, puts an extra effort in selection of the right car and matching decoration of the same with flowers and other items.
Vintage Car Selection for the Grand Occasion
In almost all cases, it could be found that a person is very fond of great car and also a bit choosy in selecting the car for the event. Whereas there are people who prefer to have an expensive car, preferably of international brands e. g. Audi, Mercedes Benz, Limousine etc. for their wedding but there are different breed of people, who want to have the royal touch, prefer vintage car for the special and most memorable event of their life. To get the best of their choice, any person does not even bother to spend a substantial amount and the budget is never been a constraint. There are lots of travel agencies or supplier of cars, who have very good stock of extraordinary traditional cars and could be approached for the best car for the occasion. From a wide range of stocks of vintage cars, such as, PORSCHE, MERCEDES BENZ, FERRARI, JAGUAR etc. with different colors and variants; the suitable car could have been chosen.
Flowers: The Principal Item for Decoration
Likewise, other Asian country, Malaysian people also prefer flowers as the prime item for decorating any event and especially in case of wedding car beautification. The decoration without flower cannot be considered and it is like a mandatory ritual of using flowers to get the best savor of the occasion. A florist from hyperluxurycar.com engaged for decorating the car, takes special care to select the perfect flowers, plants and orchids; those can be used in perfect blending to get the best result in decorating the wedding car. Sometimes bouquet, made from different flowers and orchids, is used for the decoration purpose and usually these bouquets are placed in front, back of the selected car.
Decoration with other items
If the car is not a covered one, clings and stickers, with special messages or statements, could be used on rear window and sometimes even on the door windows to get a different look. Ribbons of different colors, posters and banners are other such items, which are being used in decorating a vintage car by us.