We provide range rover sport rental in Kuala Lumpur and the surrounding states for wedding events, self driving pleasure and corporate car rental purposes.
There's no better way to say that you have made it in life than getting yourself a Range Rover. But while the bigger Range Rover is a magnificent off-roading beauty, the Sport is a different animal altogether.
The Range Rover Sport is an excellent travelling companion to rent in Kuala Lumpur, Malaysia. Let us take you through the quirks and features:
The sportiest looking SUV out there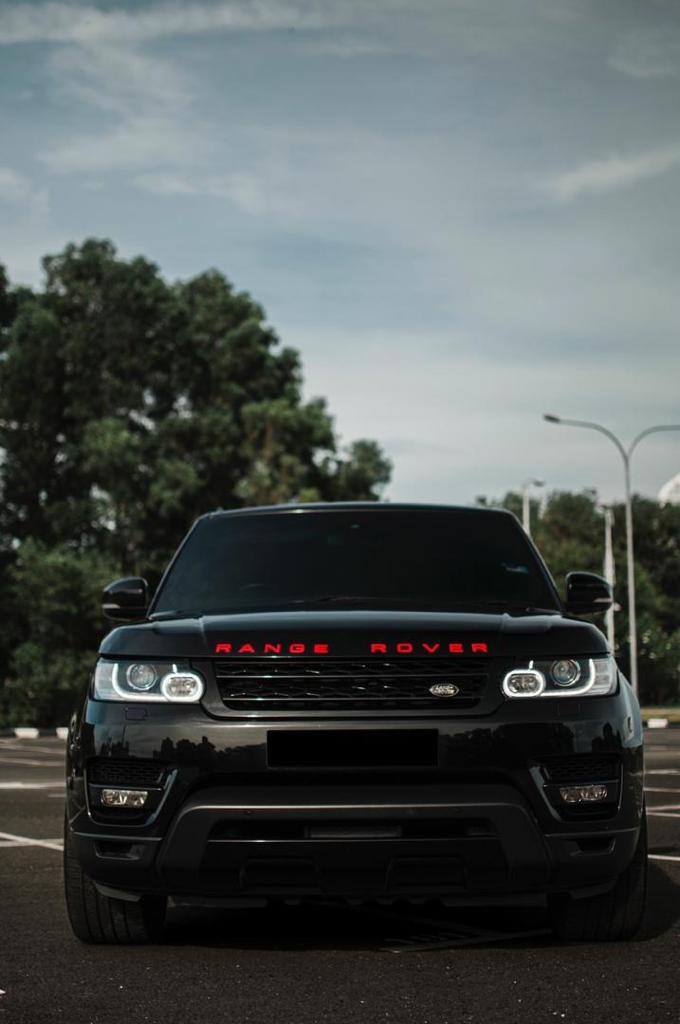 One of the best areas of any Range Rover is its classy and identifiable exterior. The Range Rover Sport takes it up a notch and adds aggressiveness to the mix. The Sport has 19-inch Aluminum wheels, coupled with the lower ride height, and pointier lights. These allow its image to be etched onto every onlooker's memory.
The roads of Kuala Lumpur are worthy of the Range Rover Sport. Rent yourself one of these, to find out for yourself.
The Buckingham palace inside
The Britishers like to keep everything posh and that's understandable. Even the interior of the Range Rover has been showered with elegance and plush materials throughout the cabin. The stylings echo modernity and simplicity at the same time.
The seating is comfortable and there's plenty of room to move around. Despite the supposed conflict between a lower center of gravity and the feel of an SUV, you get a commanding driving position.
The storage capacity is large and plenty as expected. You get two gloveboxes because one's too mainstream. There's a large center console, and there's also a cool box for your beverages. The trunk is large and the tailgate is powered.
It has a lot of modern tech
No surprise that a vehicle built with the Earth's finest materials won't let you down on tech. The Sport come loaded with dual-zone climate control; powered seats with memory and an adjustable steering wheel.
The Range Rover Sport will also keep you entertained and in ambience with its two 10-inch touch panels and ambient mood lighting. The former is mated to an 8-speaker sound system; Wi-Fi hotspot and Apple CarPlay are other quirks.
You get plenty of driver-assist features like satnav, a rear camera, lane-keep assist and automatic emergency braking.
These are just some of the offerings. To find out more, rent out a Range Rover Sport if you're in Kuala Lumpur.
Ride and fuel economy
You can't have a range rover without comfort and serenity. Added features to the excellent ride are the increased agility, quickness, and road grip. The Range Rover Sport adds the "Sport" back in "Sports Utility Vehicle".
Fill it up to the 27.6 (104L) gallons of fuel that it allows and you can get a range of 17mpg (7km per liter) in the city and 22mpg (9km per liter) highway. These figures are alright considering the weight and more importantly, the weapon under the hood.
Engine
The Range Rover Sport is a well-rounded SUV both on and off the road. It has got a supercharged V8 engine that produces an astounding 518hp and 461lb-ft (625Nm). The power is transferred to all four wheels via an 8-speed automatic transmission.
This powerplant will get the Sport from 0-60mph/100kph in about 6 seconds. Pretty impressive considering the weight of this behemoth.


Verdict
To conclude, the Range Rover Sport is a faster version of the original one. It is a large vehicle that can seat 5 lucky people in a cocoon of luxury. It will also give them a ride that they'll cherish forever.
The Range Rover Sport doesn't cater to a specific demographic as it can make anyone look good.
But you don't need to hear it from us, when you can check it out yourselves. Come on down to X, if you're in Kuala Lumpur, to rent the Range Rover Sport.