A Wedding Car To Remember – Lexus SC430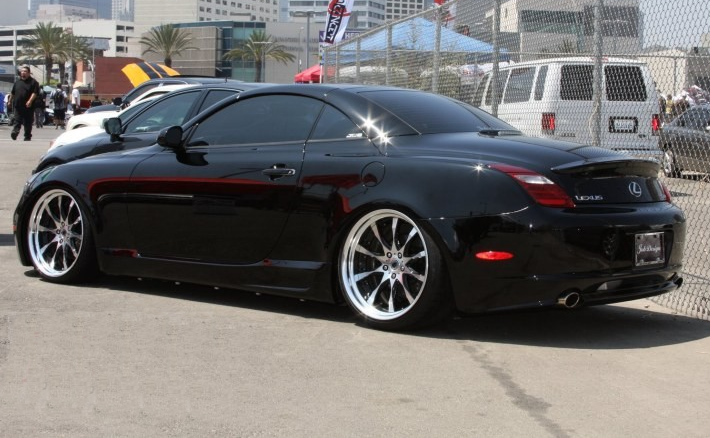 Planning a wedding at Kuala Lumpur, Seremban, Ipoh, Petaling Jaya, Selangor or Melaka anytime soon? If so, you ought to prepare yourself with a wedding car now. If you are considering this car, let me give you a few pointers on why this car may be suitable for you:
When you buy a car, it is very obvious that you will be initially too careful and may freak out even if something trivial happens to it. But what if the car takes care of you instead? Sounds unbelievable? Well then you definitely need to check this car out and have it if money is no matter to you, because on your wedding day, it should be perfect and you need a perfect car.
Specifications and why you will love to have this car:
The admirable outer look is the first thing that will allure you towards itself: It looks quite elegant on the outside and has even gained some official appreciation on this basis. So when you are moving out with your car you are sure to be admired and envied upon. Its sleek appearance gives a show off regarding its style and elegance. So your car describes itself by its looks only even before you have to do it.
Its drive type is of the rear wheel and the wheel specifications are amazing: The wheels are specially designed to be accident proof and it has the capacity for emergency stop. So it is indeed the one that takes care of your safety once you step in this car. And because of its weight of 3840 lbs, it becomes even easier to control this car. It has an amazing navigation system in it that guides you through the toughest of ways and this makes the journey shorter. The front lights acts more like a flood light so that even if you are diving late at night you do not have to face any sort of difficulty. This is so that even if it is a rainy day on a wedding day, it will still be stable and safe.
The main thing that actually strikes your mind while buying a car is its security: Coming to that we must say that Lexus SC430 has the best fitted security embedded in it among all the other cars. Starting from voice notification whenever your car is being mishandled. It also gives side and rear parking accuracy so that you do not get the car scratched accidentally while parking. Not only that it has pedestrian censor so that when you are driving in the dark, even if you do not notice a pedestrian moving, the car can do so for you. This undoubtedly saves a lot of accidents. The steel body accompanied with ample airbags ensures your safety to a great extent as proved to be a very reliable shock proof.
The top speed of Lexus SC430 is 149mph and it is best suited to be taken out for a long drive: This car is stylish but at the same time incredibly hardy and spacious too so that if you move out for a family outing you can always take it with you. So go ahead and make a booking for your big day or contact us to enquire more!