Modern Wedding Car Rental
Modern Wedding Car Rental Malaysia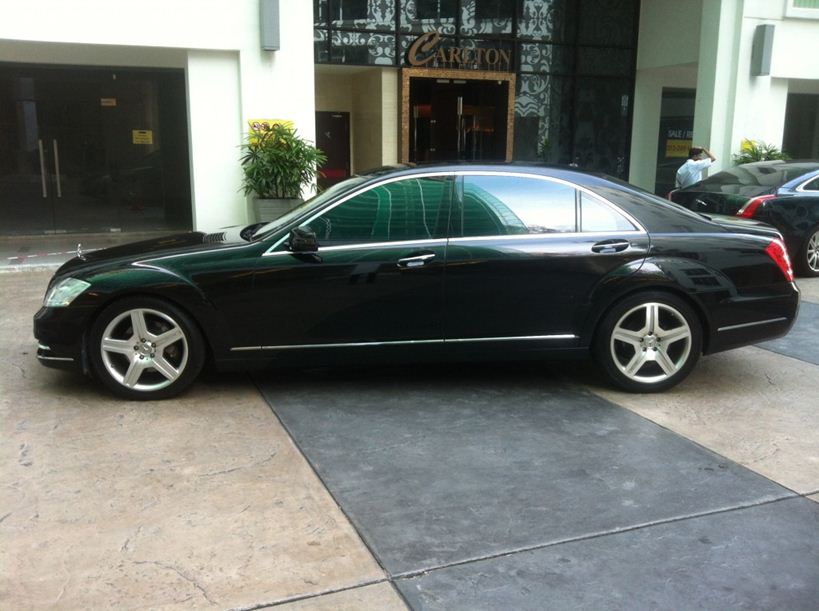 Modern wedding cars are vehicles that are either the current models or 2nd latest models of a particular car brand. For example, the Mercedes S Class S-350 W221 model is the second latest model while the W222 is the latest S-class model.
For a modern themed wedding, we do not want an old car, otherwise you should opt for a really old car, also known as the Vintage Wedding Car. Visit that page if you are looking for classic wedding cars, otherwise read on.
Modern Wedding Cars
The modern bridal vehicles are armed with the latest gadgets, safety features and comfort features. Let's continue to talk about the S-Class Mercedes. It comes with the now-standard multi function steering, electric seats and multi air bag systems. Also, the leather cushion is much more comfortable than the classic cars where the seats are contoured according to our body line and buttocks.
As for safety, the front of the car is designed to withstand shocks ensuring the bride and groom to be safe at all times. Of course wedding cars would normally have escorts and if the escorts are doing a good job, the safety features of the bridal car should not be used at any time at all.

Choose Your Modern Luxury Wedding Car
Here at www.hyperluxurycar.com we have a whole range of wedding vehicles at appropriate prices for you to choose from. From the budget, to the luxury and to the hyperluxury, we have the Audi, Mercedes, BMW, Ferraris, Lamborghinis and more for you to choose.
Don't hesitate to contact us now if you have any enquiries and we will certainly be able to advise you based on your wedding theme.
What are you waiting for? Contact us now or use the booking page.