Jaguar MK 2 Vintage Car Rental
Jaguar MK2 Vintage Car Rental Malaysia – For Events & Weddings

The very word 'vintage' conjures up in the mind images of old-world charm and inspires a sense of romance, and this gorgeous car does not disappoint. In a general sense, an old car is referred to as a vintage, and is highly prized – and the Jaguar Mark 2 is no exception. Add to its status the fact that it was developed by one of the most renowned and respected brands in the automobile world and you have a sure winner on your hands. If you want a car that looks like it popped out of a dream for your event or wedding, the Jaguar MK2 Vintage Car is a good choice.
A Car Enthusiast's Paradise: The Jaguar MK2 belongs to the classic era of cars, post the Second World War. It was produced in limited numbers (around eighty-four thousand units of three different configurations were produced and sold throughout its production run, twenty-five thousand of which were the 2.4L Jaguar MK2 Vintage Car Rental Malaysia) and was very exclusive, making it a very attractive car for collectors.


The Jaguar Advantage: The Jaguar MK2 Vintage Car Rental Malaysia is a four-door mid-sized sports saloon. The car's appearance and functionality was greatly improved on from its predecessor, the Mark 1.Almost one-fifth increase in the cabin glass area significantly improved visibility, and the new slender front pillars allowed for a larger windscreen. The MK2 is also the first to introduce the D-shaped windows that are so closely associated with Jaguar cars. A look under the hood of the MK2 reveals a 120bhp@5750rpm, 2463cc distinctive six-cylinder Jaguar XK engine with a capacity of 2.4L, that lets the car to go up to 96mph. This is surprisingly powerful for a vehicle of that era, surpassed only by its own cousin variants, the 3.4L and 3.8L MK2s.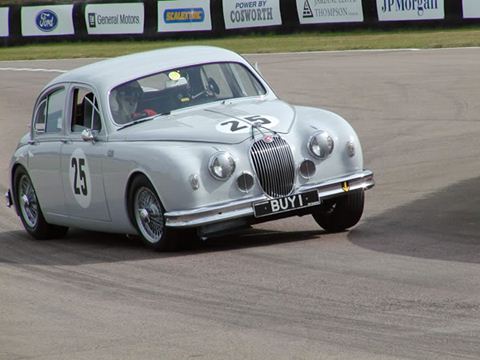 Why Rent a MK2: Jaguars are classy cars, as any person on the street with even a basic knowledge of cars will attest to. You would not be wrong in assuming that a Jaguar is fit for royalty: the British Prime Minister uses them, and Her Majesty the Queen issued a royal warrant of appointment to the company. That said, the MK2 is a classic car that is no longer in production, which means that if you want to buy one for yourself, you are sure to be faced with a very hefty price tag. So for your event and wedding, you too can experience a taste of royalty from across the world in the Jaguar MK2 Vintage Car.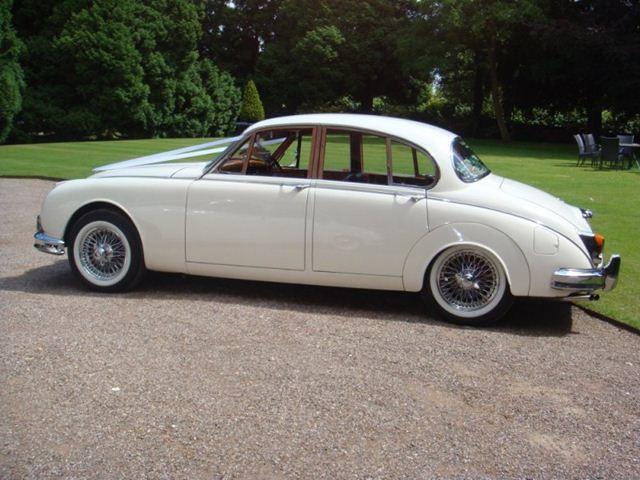 Rental of this car is the Way to Go: We will ensure that your travel in the country is as smooth, hassle-free and comfortable as it gets in a beauty of a car that will enhance the mood for your occasion.
If you want to ride in a unique and elegant car like the Jaguar MK2 on your big day, hiring one from a car rental will be just what you are looking for: you can reap the benefits without making a huge investment. What are you waiting for? Call us now or make a booking now!