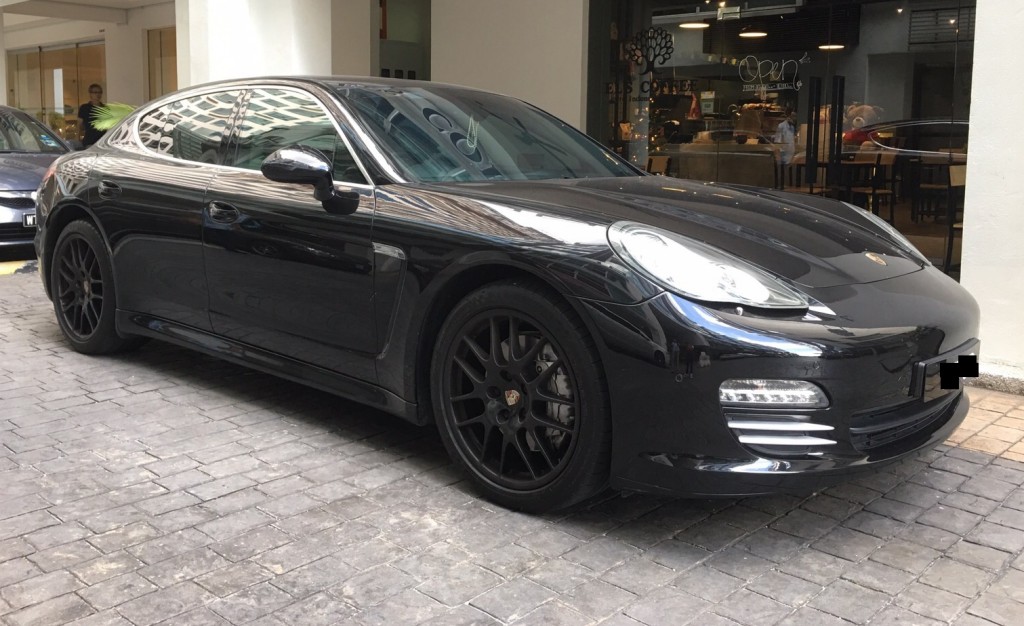 Porsche Panamera 4S Front Side View
Porsche Panamera 4s – Sporty & Sleek Car To Hire
This vehicle is suitable to be rented by Corporate Executives, Airport Pickup or Long Term Lease. It is a Porsche Panamera 4S.
The Volkswagen's premium sports car brand, Porsche is known for creating cars that are not just good, but best in class. If you are a Porsche maniac, then you would be happy to know that five models of new Panamera are available in the market, namely Turbo, GTS, Petrol V6, Diesel and Panamera 4. But, the best part is the Porsche Panamera car has been introduced with a host of features, which are enough to enthrall you.
i)   Electric Sun Roof
ii)  BOSE sound system along with 1000 W Burmester Surround Sound System
iii) Widened rear windscreen
iv) Optional LED headlights with Porsche Dynamic Light System Plus
v)  Park Assist with reverse camera
vi) Porsche Communication Management Plus Navigation
vii)Larger Chassis and advanced steering box
viii)Air suspension with Porsche Active Suspension Management
ix) Redeveloped Porsche Doppelkupplung (PDK) with virtual immediate gears for enhanced fuel economy and comfort
x) 529 horsepower, 305 km/h top speed and 10.2 litre/100 km average fuel consumption in Panamera Turbo
xi) 250 horsepower, 244 km/h top speed and 6.3 litre/100 km average fuel consumption in Panamera diesel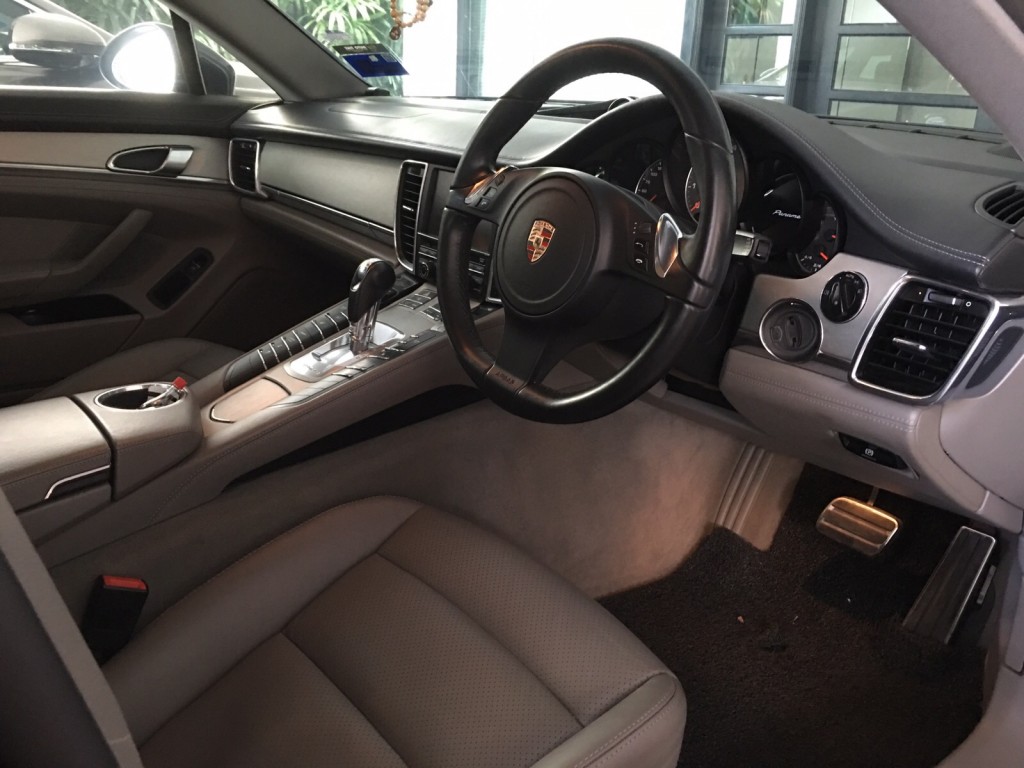 Porsche Panamera 4S Interior
The design of the Executive model has an extended bodyline and looks very dynamic. The 3 litre twin turbocharged V6 engine has a shorter piston stoke and bolted up two turbochargers, as compared to the first generation base Panamera that was powered by a 4.8 litre naturally aspirated V8.
In addition, this car is driven by a supercharged 3-litre twin turbocharged V6 engine as well as a 95 horsepower electric motor that is known to be powered by a 9.4 kWh lithium-ion battery pack. The net system power output of this powerful car is 435-pound feet of torque and 416 horsepower.
Top 3 Reasons why you should hire a Porsche Panamera car:
1) Zipping away in a powerful luxury car like Porsche Panamera cannot be compared to anything. This is particularly the case for people who are crazy about driving. Some people cannot afford to buy Porsche Panamera, so they part with some of their savings to go for a spin in their favorite luxury vehicle. If you don't have the finances to buy this kind of exotic car, Porsche Panamera Car Rental is the ideal option for you.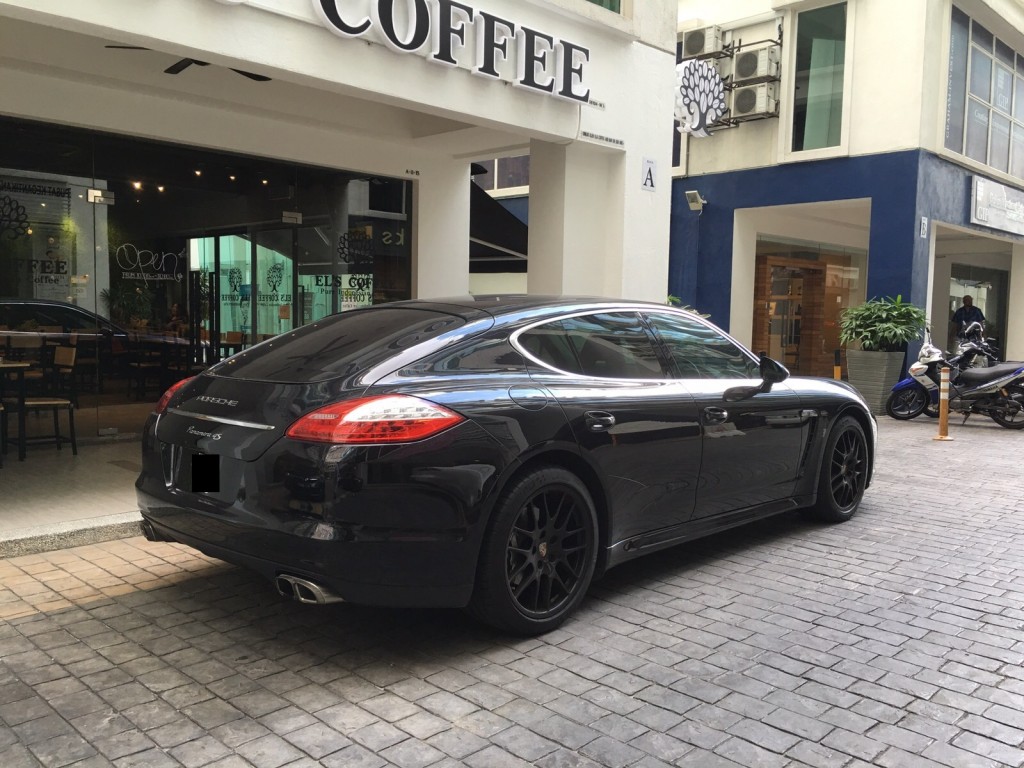 Porsche Panamera Back View
2) Porsche Panamera car rentals are not just for holidays with your family, but can also serve you great for a romantic date. A suitable date can be ruined pretty easily if your vehicle breaks down, but you can rely on Porsche Panamera car rental. Driving your date around in a luxury car tells your partner just how important the date is to you. It creates a premium feeling and sets the stage for a great dinner
3) On the other hand, if you are just trying to have a great night out and create the right impression with others around you, this method of transport may compare surprisingly favourably with taxis. It may never qualify as being significantly cheaper, but the difference in service quality might be something that's well worth paying a few extra dollars for.
Summary
There are many self-drive car rental services available today for the Porsche Panamera in all the great cities. The only thing you need to worry about is being aware of the rates, terms and conditions of your rental. See to it that you follow all the guidelines set by the rental service about fuel, mileage and car condition, and you will have a great time with your loved ones.