Top 10 Malay Wedding Songs In Malaysia
Malay Music For Malaysians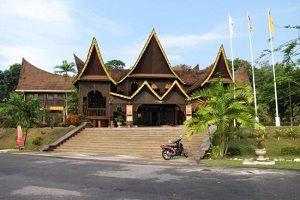 Like many countries and nation, Malaysia also having a great heritage of wedding specialties and the most popular of them is the wedding songs, which are customized for different stage of the entire ceremony. Malaysia being an Islamic country, having a custom of safeguarding the sanctity of the wedding ceremony because the vow of togetherness is usually taken in the name of provisions, made in Holy Scriptures.
Overview
In Malaysia, the wedding ceremony is been performed for two days; in the first day, the groom sign the marriage contract paper, which is known as Akad Nikah ceremony and considered as an agreement of dowry, usually given to the bride.
After that the Berini Besar ceremony takes place, where the hands of both bride and groom used to be coloured with hena, a herbal beautician technique, popular mostly in the South Asian countries. This distinguishes the would-be couple from other guests, friends and relatives of both sides.
An individual or a team of beautician/s is/are being engaged and they started their preliminary work by threading and trimming of the bride's eyebrows and hairs; this ceremony is known as Mak Andam.
On second day; the groom comes to bride's place with friends and relatives, carrying plam blossom, known as bunga manggar and they are being greeted by the bride's party with yellow coloured rice and sprinkling of aroma water. In this occasion, a traditional sword dance, popularly known as Pencak Silat, is being performed by amateurish dancers, consists of guests, friend or relatives or by professional dancing group/s.
Malaysian Wedding songs:
In almost every society, songs and dances are an inseparable part of any ceremony or rituals, whether it is for religious performance, offerings, birth, death or marriage. Usually there are different songs or dance forms for separate of same occasion or for different kind of ceremony but in all cases these performances are having meaningful and spreading family or social messages.
In a traditional Malay wedding; there are different songs for each and every part of the wedding, which are performed and greeted with equal enthusiasm and joy. These songs are even prepared in such a way that it usually started from the selection process of the bride and groom by their respective families.
Some important and popular wedding songs are as mentioned below:
Allah Ya Zul Jalal
Bunga Rampai
Direnjis-renjis
Gendang Berbunyi
Inang Pengantin
Joget Simandi-mandi
Kenek-keneklah Udang
Malam Berinai
Menunggu Nasi Minyak
Selamat Pengantin Baru – R.Ismail
Selamat Pengantin Baru – Rahim
Selamat Pengantin Baru – Zaleha1
Selamat Pengantin Baru – Zaleha2
Sireh Pinang
Sudah Kawinkah Belum
Ucapan Pengantin
All these songs are very popular among the Malay community and majority of these songs are available in CD form or can be downloaded easily from internet.  Popular singers and performers in Malaysia have made these songs very fashionable and are accepted widely in the region as the most famous and intriguing part of the nuptials ceremony.