Wedding Car Decoration DIY
Do It Yourself Bridal Vehicle Deco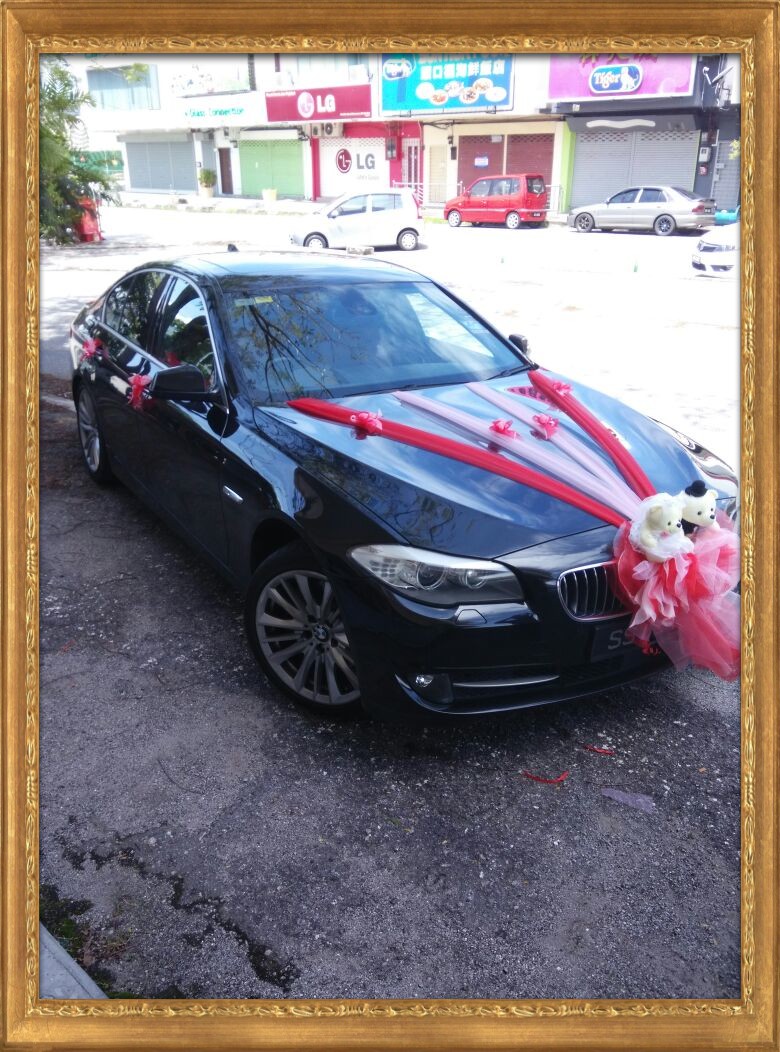 BMW Wedding Car Decoration – Red & Pink Ribbons With Soft Toys
How to decorate your wedding car DIY style: save money by doing it yourself or hire us to do it for you
Planning your means of travel on your wedding day beforehand is an important criterion. If there are multiple locations then, you also need to plan travelling from one venue to another. Some of you may want to ride a vintage car and some in a classic car. Whatever it is, you need to book it early. If you use your own car then, book it for cleaning well before the occasion. You will also need to appoint the chauffeur beforehand. If you want to go DIY style then you can use your own car or maybe get a friend to lend theirs. You can also hire us if you have low budget.
Tips on how to decorate your wedding car yourself
Decorating wedding cars will give a nice look to your mode of commute. When decorating your wedding car, you can do it yourself by following the recommendations given below –
Ribbons used for decorating wedding cars especially, the white one is usually used for decoration. It looks very classy and is also quite inexpensive. You can buy such ribbons and decorate your car with the help of your family or friends. As for the design, you can look it up on the web.
Using flowers to decorate wedding cars is also a classic way which costs really less. You can use floral corsages to deck up your car. These can be used over the handles. On the hood, a big wreath or corsage can be put up. You can also decorate the top of the car with floral wreaths or stripes. The back can be filled up by a bouquet of flowers.
You can go for some centerpieces and accessories as well. For example, you can use heat shaped accessories or cupid statues or dove figurines and set them up atop the car or, attach them on the hood.
You can also try window clings or stickers which are made for couples or, you can get them customized. These come with adhesive and are usually made up of vinyl which is waterproof. You can find them online or at shops near you.
Use of banners or posters is also another mode of decoration. You can find such magnetic banners or posters which cling on to the surface of your car. You can pick up posters spelling 'Just Married' or, you can get it customized according to your wish. You can also try hanging banners at the back of your car.
Another option available to you is that, you can request for leftover decorations from your relatives and friends. However, you have to make sure that, these go along with your wedding theme.
Alternately, you can call us
Apart from all of these, you can hire us to decorate your car for you. Imagine what wonderful sight it would be with a beautifully decorated car, what glorious wedding photos you will have! Don't hesitate to call up professionals like us and, you need not worry about the cost.