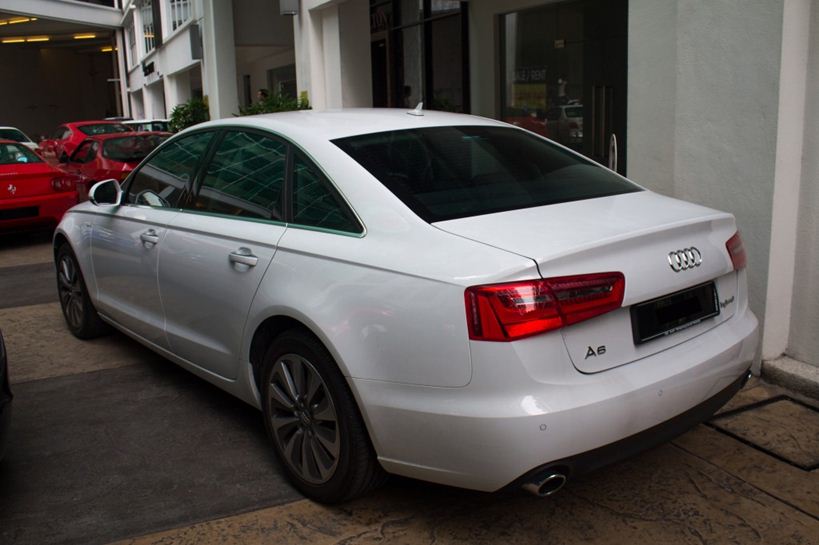 Audi A6 Hybrid – Save Fuel While You Drive
The Audi A6 Hybrid! Much need not be said as this is undisputably one of the best hybrids the world has ever seen yet! Judging by the word "Hybrid" alot of petrolheads out there will get a lil turned off but subtly this machine has a combined powerplant which is more powerful than most of its peer competitors.
Even the 2 exhaust and shear blade rims are indications of a sporty feel to this executive sedan. Fitted with a 2.0L engine, the overall system output produces 245bhp and 480Nm of torque with an 8-speed tiptronic transmission. Acceleration from standstill to 100kph just takes 7.5secs.
Due to its hybrid nature, the engine growls very briefly, nearly silent but simultaneously producing the kind of a performance similar to a 3.0 turbocharged engine! This car is really quick but bear in mind this is a smooth chaffeur-like driven saloon, not the kind for enthusiast looking to terrorise the next corner.
When it is appropriate for the hybrid system to kick-in, the engine will automatically turn itself off, allowing the batteries to take care of the cabin fittings. The main source of recharging the batteries comes from the braking operation, which kicks in even with a mere step on the pedal, experience similar to the Japanese hybrids.
Thanks to the lithium-ion batteries, the combined fuel consumption goes down to 6.2L/100km compared to the standard 2.0L's 6.4L/100km and at the same time more fun to drive!
What are you waiting for?
Call us now or make a booking!