Jaguar XJL – Beauty, Luxury & Power. Agile & Dynamic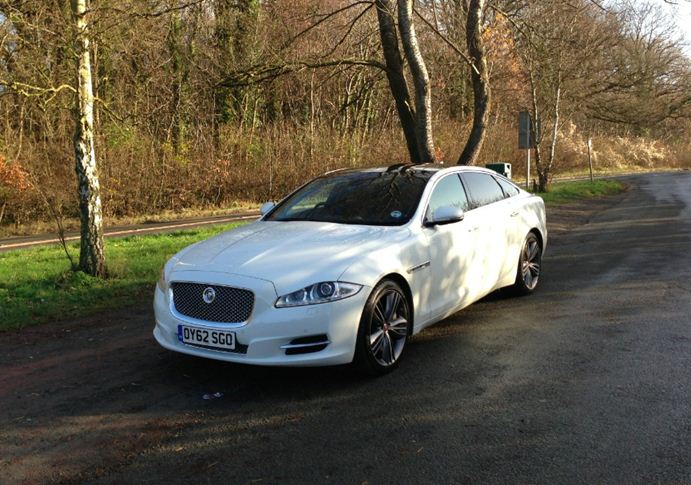 The luxury car that suits all your needs is the Jaguar XJL. You need to hire this luxury car because it is an amazing combination of power, luxury and beauty and it delivers an experience of dynamic driving. For those that will drive with you, they will have a spacious cabin-like environment for relaxation which is built specially for stretching out while enjoying the ride. Jaguar XJL is a unique car and there is no other car that will give you the same feeling.
The XJL is perfect for whatever your mood is, to be driven or to sit behind the wheel, take control and drive. You will be provided with everything you have expected from this type of luxury car, especially thanks to the dynamic driving. Doesn't matter if you are the passenger or the driver, you will discover a high quality craftsmanship and very carefully choose and combined colors, finishes and materials. 
The Interior Of The Jaguar XJL:
You will get the ideal space in the cabin of the Jaguar XJL, which means a calm environment which is specially designed to stimulate your senses. We keep saying cabin because it feels just like being in an aircraft. Just hire this car and enjoy the total luxury, with glove-soft leather, fine details and contemporary surfaces.
You get the high quality supreme comfort because of the subtle leather, carbon fiber and the contemporary surfaces. This luxury car will provide with more traditional and a subtle feeling.
Driving Experience Of The Jaguar XJL:
Driving the Jaguar XJL is a different and a unique experience. Because of the aluminum construction which makes it lightweight and weight distribution that is nearly perfect, this car delivers dynamic performance. The on-board technologies makes the car a lot more pleasurable and the gearshift of the JaguarDrive Control and also JaguarDrive Selector will get you perfect gear switches from the Jaguar Sequential Shift. This car will be adapt to your driving style. It adapts to suit your driving style.
In the Jaguar XJL engine it is built with a dynamic performance in mind that ensures incredible efficiency and performance. For the smooth, responsive gear changes and great fuel efficiency, it is simply an art. The automatic transmission of 8-speed is mated in the engine. The supercharged engine V8 470 hp that is found in the Jaguar XJL is one of the most powerful engines out there.
SAFETY & SECURITY Of The Jaguar XJL:
This luxury car as you see is perfect from any point of view in terms of safety. So, here are the features of the Safety and Security of this car which you should know to convince you to hire one:
Airbag – Dual-stage front Restraint Supplemental System

Airbag- Front seat-mounted side airbags

Airbags- Side curtain

Front-seat head active head resistance combined with whiplash protection

Emergency Brake Assist (EBA)

Force Distribution – (EBD) Electronic Brake

Torque control – Engine drag

Away release – Electronic Parking Brake with drive

Central locking – Remote

Valet function

Door locking Drive-away

Sensing vehicle immobilizer – Perimeter

Restraints system – LATCH child
The exact car from the picture above was imported into Malaysia and this is the exact car which you will get if it is available for rent to you.
The XJ series is a combination of luxury, beauty and power. Not only the dynamic driving experience but you will also get a roomy cabin which allows you to stretch out and relax throughout your journey.