Mercedes S Class Rental – Stylish Superiority With Sportiness
MERCEDES S400 HYBRID AVAILABLE!
Just thought of letting all of you know that we now have the Mercedes S400 Hybrid Available for rental. Call us now from the number above to book your unit!
About The Mercedes S400 Hybrid
When it comes to class, comfort, and luxury, there are but a few brands on hand out there to offer all in one product. There are a few brands which have surfaced to a level that they have gone beyond the idea of the product itself. One cannot simply think of a product without these brands. Mercedes is one such brand which is a trademark in the vehicular kingdom. With some pioneering characteristics, the Mercedes Benz has stood out for decades and is nowhere to step down soon.
To present, Mercedes' first hybrid car on the roads, Mercedes S400 Hybrid has a lot to offer for a fair price. This full hybrid car has a3.5 liter petrol V6+ electric engine capable of giving you an astounding 306 hp with about 370 N.m + 250 N.m (elec.) at 3 500-5 500 (r/min). With a top speed of 250 km/h, Mercedes S400 Hybrid attains a speed of 0 km/h to 100 km/h in mere 6.8 seconds. Though a little less sport, comfort along with driver assistance and safety has not been compromised.
Driving in this car is no less than an elite experience. With cameras and radar included this S400 Hybrid will automatically accelerate and halt following the car ahead. With its Stop&Go Pilot System, it is easy to drive in tense traffic and rush hours. S400 Hybrid makes use of renewable energy and conserves the heat energy generated by the brake system. This heat energy is directed to the battery through an electric motor which acts a generator.
Comfortable massaging adjustable seats and enough room for exhausted user to stretch their legs, the overall ambiance of the interior is uplifted by the use of leather and brushed aluminum. The LCD displays add more to the touch of luxury with high end audio system.
Sound level is so controlled on the inside that it is almost dead silence on the inside. Air suspension and low rolling resistance tires allegorically give a sense of gliding in thin air rather than driving on a road.
All this and more, combined with decades long brand reliance with Mercedes adds up to a fuel economy of 44.8 mpg. This 6 feet wide and 17 feet long beauty has a merger of class, elegance and economy in one pack.
There are a few things which are not to be compromised. And when it is for delightful travelling and aesthetically pleasant options, Mercedes S400 Hybrid is a chance not to be missed. Should you want a car for your personal use or for rent, Mercedes S400 Hybrid is probably the best choice you may have made. The perfect mix of luxury and cost effectiveness makes this car the best option in town.
Overall, Mercedes-Benz is a luxury brand and the company has been holding a reputation of manufacturing good-looking cars of high-quality that have fascinating features. Do not consider that luxury is to make a great impression on someone by showing up. Nowadays it is all about details, comfort, quality, compelling look and beautifully made design. The brand manufacturers produce it to make us feel great, relaxed and elegant in those cars.
No matter, what luxury vehicle you might own, it will always be with equipment of higher quality, better design and performance, will be always in progress with technology including all these innovations, precise construction or some features that will show the brand image and its status.
As Robb Report's Arnold says "Luxury in automobiles is price-driven more than most goods," "What separates a luxury vehicle as much as anything is that it's not a vehicle everyone can drive."






Top Reasons Why The Mercedes S Class Is The Car To Rent:
Mercedes For The CEO Of Multinational Companies
The model that we offer is the Latest S400 Hybrid and the W221 Model Mercedes S Class S350. The color of the Mercedes S350 that we use is black. It is suited for long term rental for CEOs of companies. The elegant black makes one look and feel like a successful boss, especially so with the S350 and not the S300 Mercedes.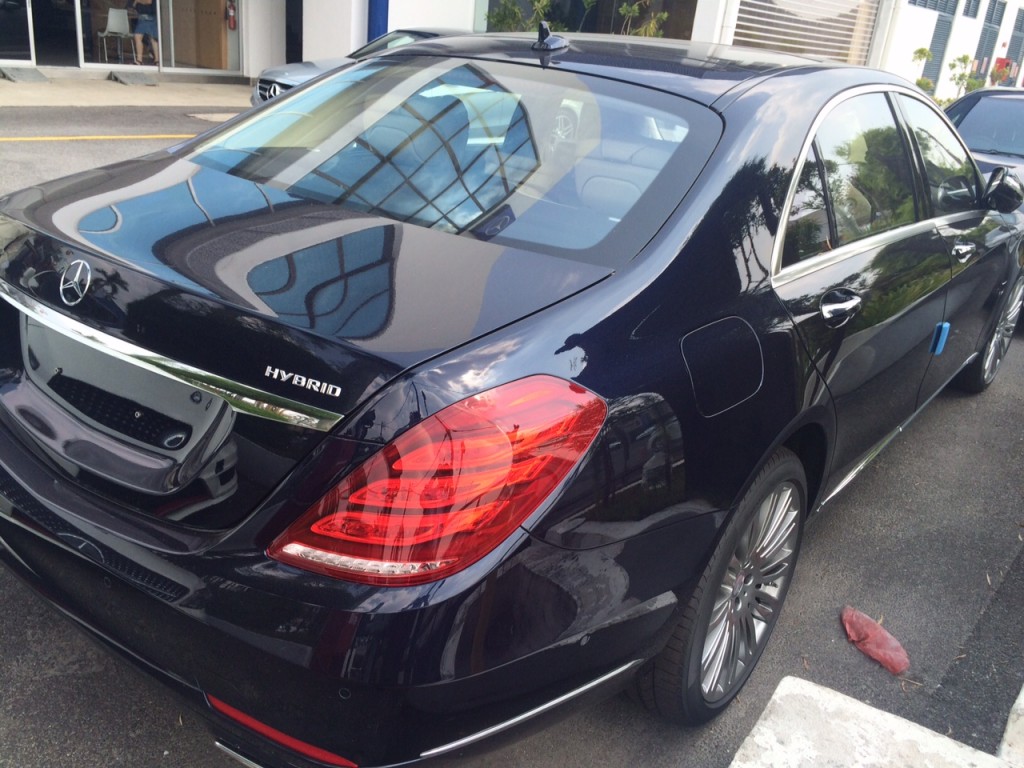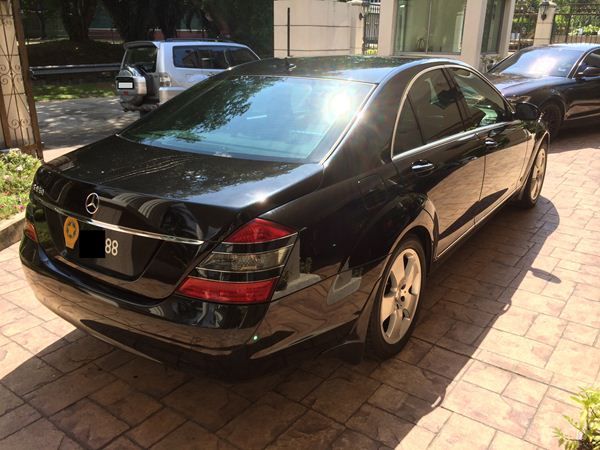 The New Mercedes S400 Hybrid VS the W221 S350. Both Are Mercedes S Class Luxury Vehicles.
S Class Rental For Wedding
If you ever wanted a comfortable wedding car for you and your wife, it will be definitely be through renting a Mercedes S Class. It doesn't matter how big is the bride's wedding gown is, it will fit through this car. In addition, it will look grand and classy through this car. Find out more about bridal car rental.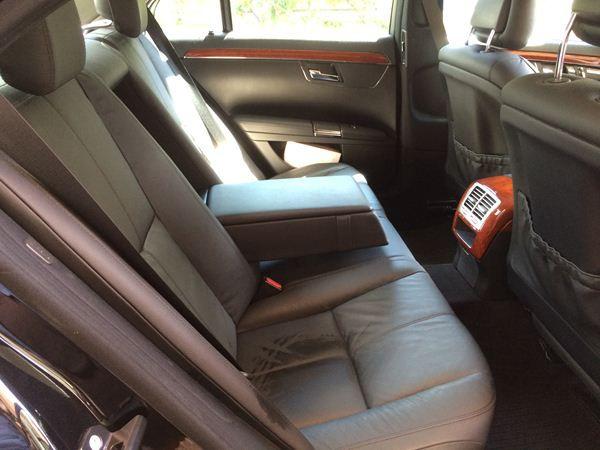 Spacious S Class For Rent
The main strength of the Mercedes S-Class lies in its interior. Spaciousness, comfort and attractiveness makes a passenger want to spend longer times inside this car. With the comfort of an aircraft's business class together with a comprehensive personal entertainment system, the S-Class is suited for those who wants luxury and comfort.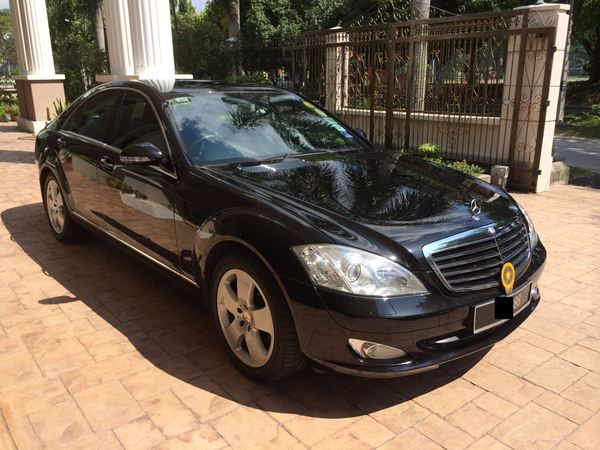 When inside an S-Class, the gear shifts during driving is almost unnoticeable and makes people inside it feel peaceful. Noises are reduced to a minimum thanks to the well designed insulation system. The suspension is also of high quality to ensure that the bumps are hardly felt.
Enquire today about the S-Class or alternatively make a booking now!