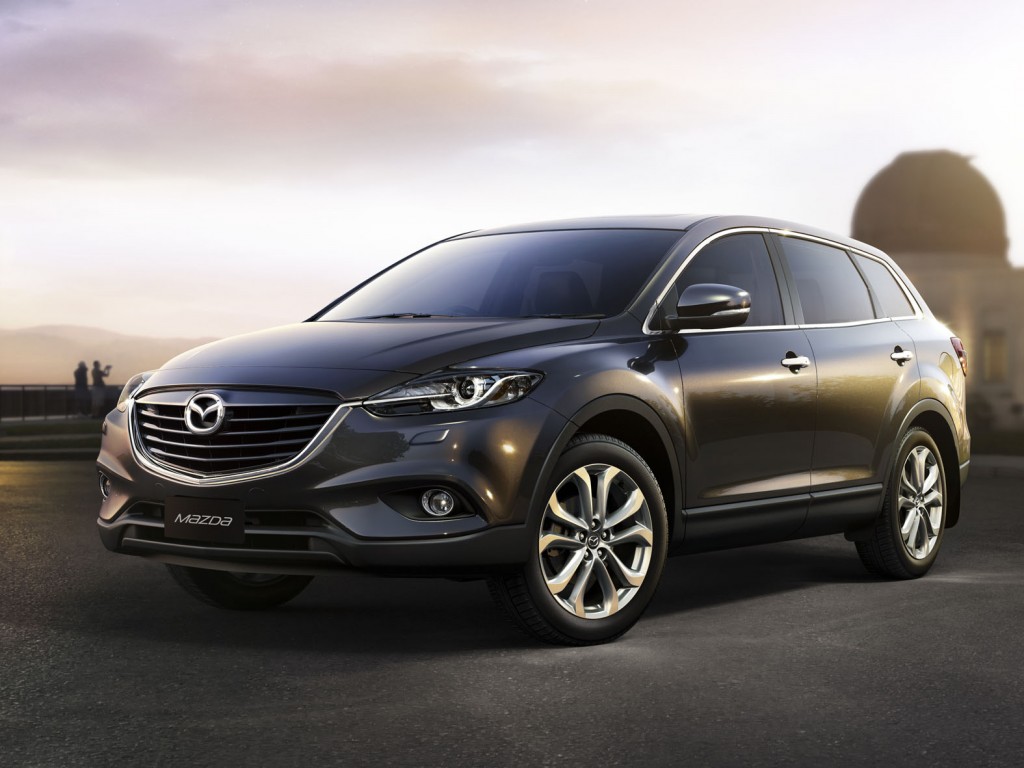 Mazda CX-9
Mazda CX-9 – The Comfortable & Affordable Version Of A Luxury SUV
The need to rent a car comes up for a variety of reasons. Sometimes for extended road trips, family vacations, business trips, or to temporarily replace a car that is in the shop being repaired. People usually like to hire a car that is even better than their own – and there is no better than the Mazda CX 9 car rental for anyone's needs.
The Mazda CX 9 is a roomy, spacious, stylish SUV that drives just like a sporty coupe. While it is fun to be behind the wheel of this baby, it is solid as a rock. It seats seven people comfortably, and even has cargo space to spare. So if you need to tote your family or if you are a business-person taxiing clients to and fro, the Mazda CX 9 is the best car for a variety of needs and circumstances.
This classic-body SUV boasts 273-horsepower, its V-6 engine provides plenty of passing power and maintains a nice clip while cruising.(There is also a turbo option, if desired.) The six-speed automatic has a manual mode for those who want a little more control, and the smooth steering really helps the driver feel at one with the road. It is a three-row crossover that's actually fun to drive! With its many engine options, you are well-taken care of regardless of how gentle or wild you want to roll in your hired car.
The Mazda CX 9 has proven itself as one of the greatest SUVs made and on the road today. It was first introduced in 2007 and it is still much in demand and going strong. It's so beloved because even though it is a utility vehicle, it feels as quick and nimble as any sporty little hatchback. If you are driving in the city, especially on the freeway, you will appreciate the high-profile view as you can look way down the road to see what is going on. Plus, there is even more legroom than other SUVs and previous models, which will be much appreciated on those long drives.
The Mazda CX-9 is the perfect car rental because it is lighter than most other SUVs and yet provides the advantage of a rigid, safe structure. This means it has got a lot of get-up-and-go, but you can feel completely safe and secure inside. It is also equipped with electronic stability control, traction and roll stability control, front and side impact airbags plus three-row side-curtain airbags, a Satellite navigation system, plus hands-free Bluetooth for your phone, and a camera that shows you any obstacles while backing up.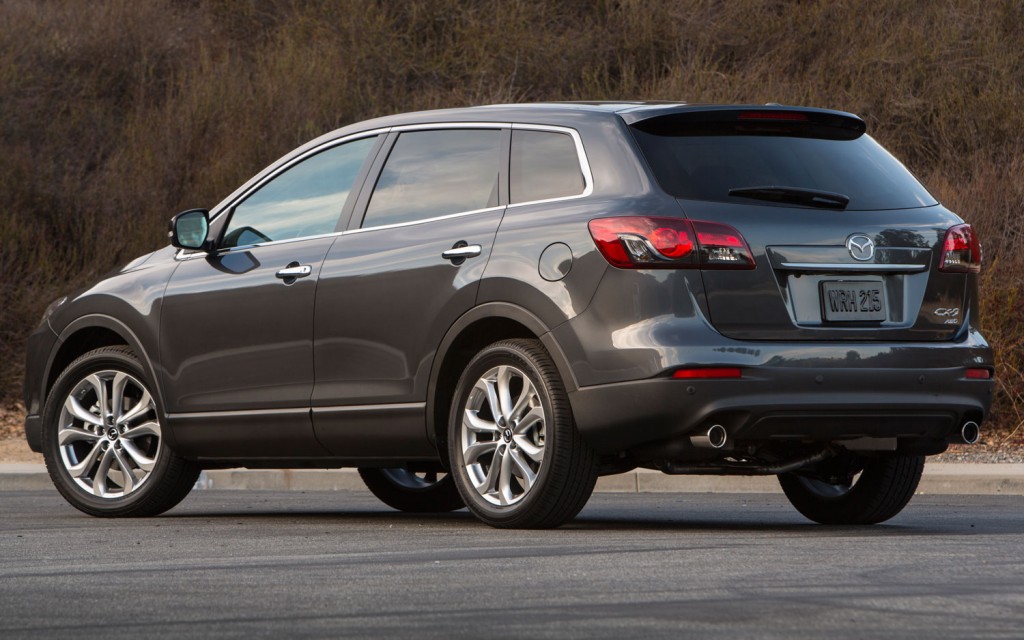 If you are hauling things – anything from dirt bikes to leather luggage – the Mazda CX-9 has got you. Featuring roof rails and crossbars, plus a cargo net, you will never feel the pinch of a smaller vehicle.
When it comes to luxury, once again: The full-sized crossover Mazda CX-9 is your clear choice for rental. There is touch-screen navigation, optional leather interior, tilt steering wheel, dynamic 10-speaker Bose audio system, and a power sunroof for those sunny road trips. If you think you know the Mazda CX-9, look again: Its has been newly redesigned, so the body is even more bold and beautiful than before.
With its style and substance, the Mazda CX-9is the clear choice for your entire car rental needs.