How Would You Like This To Be Your Wedding Car?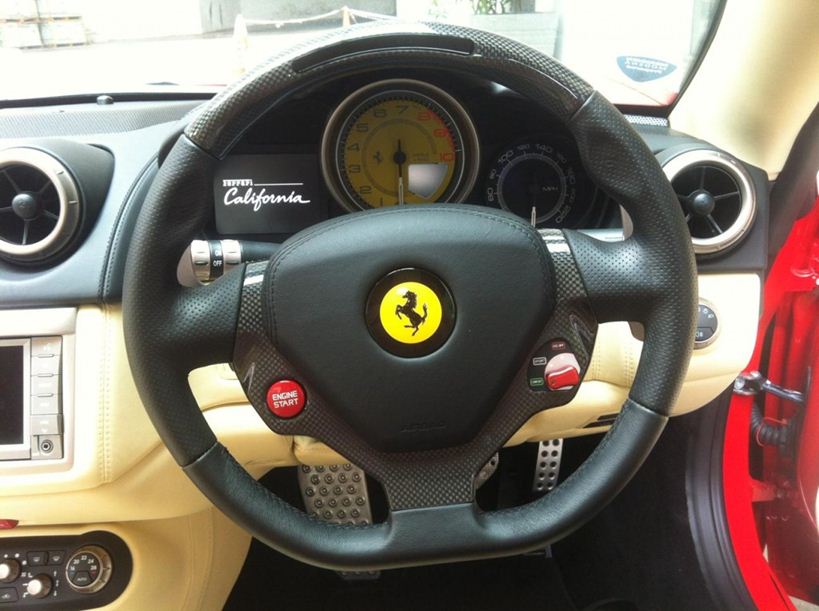 We provide wedding car rental services ranging from Chrysler 300C Stretch Limousine, Mercedes S Class, Vintage Cars (London Cab, Jaguar MK2), MPV (Alphard/Vellfire/Starex), Jaguar XJL/XF/S Type, Hummer, Audi A6 up to Lamborghini and Ferrari. Our wide range of choices gives you the flexibility to choose the car according to your theme and taste. In addition to renting wedding vehicles, we can also help you decorate your wedding car should you choose to procure our services at a cheaper fixed rate.
Your wedding is one of the most important event in your life. It will absolutely mean alot to you which is why you need to look and act at your best. The key to creating a successful wedding event is to prepare, prepare and prepare which is why you should plan which car you would like to use as your wedding car as well. This brings to question, why not have the luxury car you have always dreamed of even if you don't own it. The answer is to hire a luxury car for your wedding. This is the best way to quickly add spice to your big day. In fact, it can also be a way of surprising your partner with the car he/she always dream about.
Check out our Vintage Wedding Car Rental page to get your classical wedding car!
Use The Car For Your Bachelor Or Hens Night
Think about the parties that will be held before the wedding and the fun plus opportunities that you will have when you drive a luxury car. Imagine driving in a comfortable, stylish and high performance car around the city, going from places to places. This will bring additional satisfaction and excitement. Use it for your rehearsal to ensure you press the right buttons and drive it correctly before your big day. You will realize that you are getting attention from people around you as a bridge and groom because you are driving a sports wedding car. Plus, it will be a lot more fun to take your guests who are coming from out of town and give them a tour in your special car before the wedding.

Ceremony Arrival
One of the customary way of arriving at the wedding location is by transporting the brides maids with your luxury car(s). Reason is because you may want to hire more than one car depending on the amount of best man and brides maids. Therefore this moment of picking people up needs to be marked with style and that means adding a luxury car to your wedding plan. Hiring a luxury car will make you feel like a queen or king. Definitely this once in a lifetime moment needs a luxury touch.
A Luxury Car For Your Honeymoon Getaway
Maybe you won't be taking your wedding luxury car on your honeymoon, but you need a way to get there. Most of the wedded couples are flying to their destination, so driving a luxury car to the airport will be a wonderful idea. You will be enjoying yourself even before you reach the airport for departure.

Luxury Car For Your Wedding Photography Too
Maybe you haven't considered hiring a luxury car up until now, that is why you need to think about the benefits that come along with it.The usual purpose of these cars is to transport the bride and the groom and other people that are part of the wedding. However, the luxury car will be great for another thing: It will give you additional wedding photography ideas. Have your picture taken in a wedding gown right next to the car you love and with your partner it will give you a sophistication and class and you will forever remember this day.
In addition to renting a car, here are some FREE Wedding Tips that you MUST KNOW about. Read it at your own pleasure:
We understand that your big day requires making a decision. Why not consider a smaller but sportier one instead? Or do you prefer comfort and luxury all in one with our Mercedes Benz, BMW or Jaguar cars? Our cars cater for wedding events and our various fleet of luxury and sports cars will ensure you will have an eye catching wedding day. Contact us now for early booking!
Visit our Google Plus Page Here too: Google+